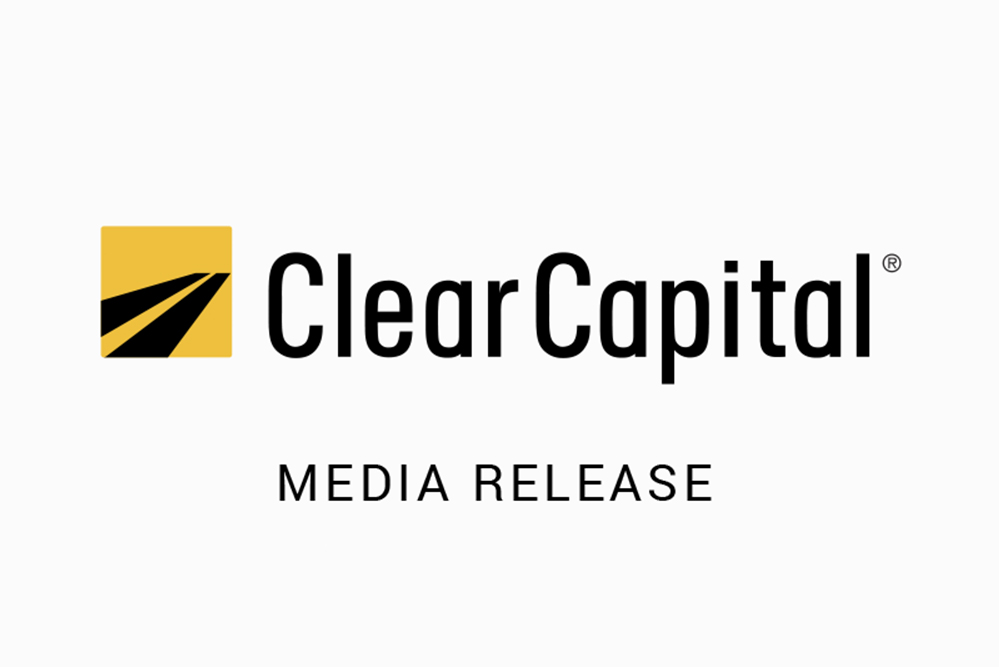 Enhanced program designed to accelerate adoption of modern appraisal solutions by lenders
RENO, Nev. — March 1, 2022 —
Clear Capital, a national real estate valuation technology company, today announced the expansion of its Clear Capital Partner Network, which aims to collaborate with innovative companies to help lenders accelerate the adoption of modern appraisals and other technology advancements. In collaboration with its partners, Clear Capital seeks to reduce friction of transformation and enable the vendor ecosystem with unique technology, data and analytics solutions.
Solutions include data and analytics to increase the certainty of desktop and hybrid appraisal fulfillment; mobile technology to enable digital property inspections and floor plans; managed data collection services with non-appraiser workforces; and automated appraisal QC and AI-powered photo review software.
"We believe that the entire ecosystem needs to be ready to handle change in order for lenders to fully adopt appraisal modernization solutions and pass on the benefits to every borrower in every neighborhood," said Kenon Chen, EVP of corporate strategy at Clear Capital. "What that means for Clear Capital is offering solutions that are battle tested to a wider group of industry players, including other valuation companies, because we trust in the benefits of the larger mission and its positive impact on homeowners." 
Innovation for All
Clear Capital invites partners to join them in achieving a shared goal of bringing appraisals along on a digital transformation journey. Through Application Programming Interface (API) tools, partners can readily integrate modern valuation tools directly into their own systems to enhance their customers' experience. The company's suite of solutions that are now available industry-wide includes: 
Clear Capital aims to partner with innovative technology, reseller, and data companies across the mortgage and real estate industries. The company's current partners are forward-thinking real estate technology and services companies that share Clear Capital's commitment to streamlining the often-lengthy and labor-intensive homebuying process. To learn more about Clear Capital's partner program, visit ClearCapital.com/company/partners.
About Clear Capital:
Clear Capital is a national real estate valuation technology company with a simple purpose: build confidence in real estate decisions to strengthen communities and improve lives. Our goal is to provide customers with a complete understanding of every U.S. property through our field valuation services and analytics tools, and improve their workflows with our platform technologies. Our commitment to excellence — wherever it leads, whatever it takes® — is embodied by more than 1,400 team members across four brands (Clear Capital, Clario, CubiCasa, and REO Network) and has remained steadfast since our first order in 2001.
Media Contact:
Ryan Hall
Caliber Corporate Advisers for Clear Capital
ryan@calibercorporate.com
949-280-4704
###