Meet Our Executive Leadership Team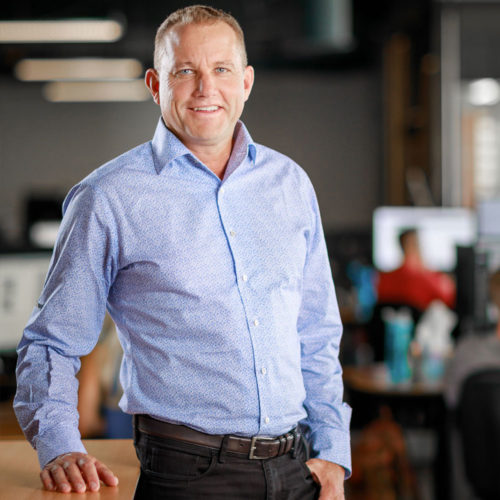 In 2000, Duane Andrews founded REONetwork.com with the purpose of helping REO asset managers efficiently connect with real estate professionals. Two decades later, that people-centric focus has built Clear Capital into a leadership position in valuations, real estate analytics, and innovative platform services.
Duane earned a bachelor's degree from Biola University and an MBA in real estate finance from the University of Southern California. He obtained his CPA certificate while working at KPMG. He and his wife, Becky, live in Incline Village, Nevada on the shore of Lake Tahoe. Duane enjoys golf, skiing, auto racing, and triathlons.
(Click anywhere to return to all leadership profiles)
As CFO, Ron oversees the accounting, financial planning and analysis, treasury and tax functions at Clear Capital. He delivers timely and optimal answers for the company's customers, teams and leadership, while instilling confidence and clarity in their daily and long term decision making.
(Click anywhere to return to all leadership profiles)
Kenon's background in technology, music, and consulting has led to a unique career infusing creativity and passion into solving challenging business problems. His curiosity and entrepreneurial focus on intuitive, people-friendly solutions have brought financial technology to market that has transformed the valuation space.
As head of corporate strategy, Kenon sits at the intersection of our executive, product, marketing, and sales teams, guiding our growth and ensuring we deliver consistent and long-term value to our customers and partners. Since the beginning of Clear Capital, Kenon has developed and launched some of our most forward-looking solutions, including ClearProp and ClearCollateral.
After honing his engineering and tech leadership skills in San Francisco as a director of technology for Roundpeg, Kenon was introduced to the mortgage industry in the early 2000s leading tech projects for a large lender. Clear Capital's unique culture and growth have provided the perfect opportunity to continue to create a greater impact within fintech and proptech alike.
(Click anywhere to return to all leadership profiles)
As Chief Administrative Officer and General Counsel, Helge Hukari leads the company's compliance department, as well as oversees all legal matters, including corporate governance, intellectual property, litigation, privacy and regulatory affairs. Additionally, he is responsible for ensuring that Clear Capital continues to grow within the industry while adhering to regulatory rules and compliance guidelines.
(Click anywhere to return to all leadership profiles)
In 2002, Luke joined Clear Capital as a key team member to help develop the vision that propelled Clear Capital to its status as the leader in the appraisal management industry it is known as today.
Now, with more than 20 years of experience, Luke regularly cultivates his passion: making the most of every experience for both internal and external stakeholders. Together with his talented leadership team, he builds highly-skilled teams, vendor networks, processes, and infrastructure to scale the business all while delivering industry-leading performance and customer experience.
Luke wears many hats in his role as Executive Vice President of Customer Experience. In addition to overseeing our Customer Success and Customer Support Departments, Luke also serves as the executive leader and champion for the Broker Price Opinion Operations and Mobile Technology Operation departments.
Luke and his teams exemplify core value number one – wherever it leads, wherever it takes – by consistently going wherever it leads and doing whatever it takes to deliver and support Clear Capital's broad range of valuation products and services.
Luke is a graduate in biochemistry at the University of New Hampshire and holds his MBA from the University of Southern California. Luke met his wife while skiing at Palisades Tahoe Resort. They share their love of the outdoors and adventurous spirits with their son and daughter. "Team Frederick" can be spotted enjoying a local trail for a hike or mountain bike ride, skiing in the Sierra mountains, or on a whitewater rafting excursion somewhere in the West.

As Executive Vice President of Engineering, Mei leads Clear Capital's engineering team – keeping the business on the cutting edge of innovation to improve the lives of lenders, appraisers, and homebuyers alike.
Mei's impressive 20-year track record has made her adept at leading global engineering teams that deliver top-tier solutions across a variety of industries. Prior to joining the Clear Capital team, Mei honed her skills at companies like Punchh, Shopify, Office Depot, Motorola, and others. Mei's passion for creating equality and inclusion that empowers women in technology is essential in her leadership philosophy. Mei has a Master's degree and pursued a PhD in computer science at Florida Atlantic University. She is also an Amazon Web Services(AWS) certified Solutions Architect Professional and Cloud Practitioner.
When she's not in the office, you can find Mei spending time with her daughter, out hiking, swimming, and reading books about medicine and healthcare.

As President of CubiCasa, Jeff leads the company's overall strategy to digitize property data collection and unlock actionable data insights for homeowners and mortgage professionals alike. Prior to leading CubiCasa, Jeff served as Executive Vice President, Innovation Labs for Clear Capital — the company's in-house innovation hub which focused on research, testing, and development of new products and solutions.
(Click anywhere to return to all leadership profiles)