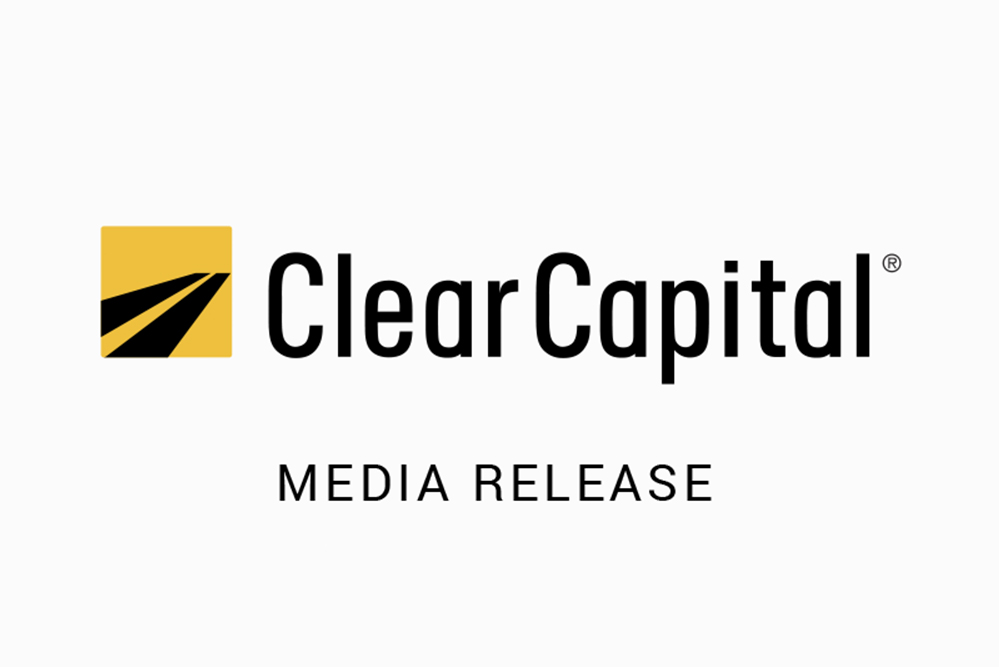 Clear Capital Announces Universal Data Collection in Support of Fannie Mae Appraisal Modernization Policy Changes
UDC data set provides lenders with immediate national scalability, interchangeability and less complexity for loan management
Reno, Nev. – March 2, 2023 – Clear Capital, a national real estate valuation technology company, today announced the launch of Universal Data Collection (UDC), the latest in the Company's suite of products designed to support appraisal modernization. UDC supports Fannie Mae's newly announced Value Acceptance + Property Data program, as well as Freddie Mac's ACE+ PDR solution, empowering lenders with immediate national scalability and coverage.
When a lender receives loan eligibility for agency loan programs that allow for an inspection-based appraisal waiver, UDC ensures fast and accurate collection and submission that meets both Freddie Mac and Fannie Mae data standards. 
With varying standards across the property data collection space, UDC provides flexibility, as eligible loans can be quickly and easily transferred to the agency with the loan program that meets the borrower's needs, without the need for an additional product. In addition to the flexibility provided, UDC is available at a fraction of the cost of a traditional appraisal, and completed in half the time.
"We have seen seismic shifts across the housing market in the past year, and the appraisal modernization policy work being done by Fannie Mae and Freddie Mac provides a welcomed change as alternative valuation approaches provide a crucial path forward for lenders and homeowners alike," said Kenon Chen, EVP of Strategy and Growth at Clear Capital. "We have been planning for an industry-wide shift in appraisal backed by policy changes, and we have the data, analytics and technology in place to support this shift and enable widespread adoption of modern appraisal tools industry-wide."
Powered by Clear Capital's 20+ years of experience, the UDC property data collection solution provides interchangeability and less complexity in management of loans, as well as ease of adoption with the availability of order management integrations, website ordering and API ordering.
UDC is supported by ClearInsight™, an easy-to-use mobile app that enables real estate professionals to quickly generate a complete digital picture of a home. The solution also leverages CubiCasa, a global-reaching real estate software company, to produce digital floor plans that provide Digital Gross Living Area (GLA), aligned with the American National Standards Institute (ANSI) standards. 
"We wanted to provide an efficient and cost-effective method for data collection ordering and management that satisfies appraisal modernization policy changes, and delivers more confidence in closing times along with a faster, lower-cost experience for consumers," said Dan McAlister, Director of Product Management for Clear Capital. "Simplicity of implementation is at the heart of Universal Data Collection, and we focused on removing adoption and loan management hurdles that have been so common in the traditional appraisal process to create a product that will help facilitate the future of appraisals."
Since 2019, Clear Capital has completed more than 250,000 data collections for agency loans that utilized various appraisal modernization programs. The company's panel of more than 4,200 background-checked and trained real estate brokers/agents enables lenders to provide 97% coverage nationwide with proven performance and quality. Clear Capital is a leading provider of hybrid appraisals for mortgage origination.
For more information on Universal Data Collection, visit ClearCapital.com/udc.
About Clear Capital
Clear Capital is a national real estate valuation technology company with a simple purpose: to build confidence in real estate decisions to strengthen communities and improve lives. Our goal is to provide customers with a complete understanding of every U.S. property through our field valuation services and analytics tools, and improve their workflows with our platform technologies. Our commitment to excellence – wherever it leads, whatever it takes® – is embodied by our team members across our brands (Clear Capital, CubiCasa, and REO Network) and has remained steadfast in this pursuit since our first order in 2001.
Media Contact
Ross Stevens
Caliber Corporate Advisers for Clear Capital
ross@calibercorporate.com
(803)549-7529
###